Do you know why your muscles lock up?
Are you worried that your muscles "lock up" when you perform everyday tasks, or do you experience an unexpected inability to move during an activity, such as climbing stairs or standing up from a chair, which sometimes may even cause you to fall? Do you sometimes feel like your muscles remain stiff, yet at the same time they feel weak? Have you experienced unexplained stiffness in your face that has affected your ability to speak or eat?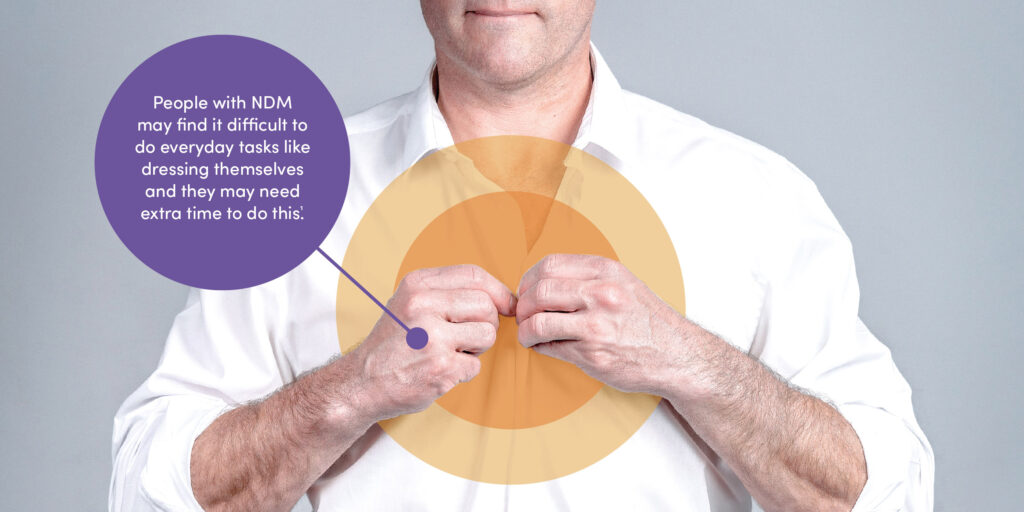 You may be experiencing "myotonia", which is a symptom associated with a group of rare diseases that affect muscles called non-dystrophic myotonia, or NDM.1,2
Symptoms of NDM vary, however people with NDM commonly experience "locking" of their muscles during everyday tasks and movements; often describing these experiences as stiffness, cramps or weakness.2 Some people also experience muscle pain and fatigue.3,4 You may not experience problems with your muscles all the time, as NDM can be triggered or made worse by certain situations.2
If this sounds like it could be you, this site is here to help you learn more about NDM.
References
Diaz-Manera J. EMJ. 2021;6[2]:37-46
Hahn C, Salajegheh MK. Iran J Neurol 2016;15:46–53
Trip J, et al. J Neurol 2009;256:939–947
Vereb N. J Neurol. 2021; 268(5): 1708–1720
UK-NDM-2202-00002  June 2022